Using Skill Sheets
You can use our skill sheets to reinforce early-reading and math skills. Send the pages home to do with caregivers or use them in class after reading the magazine. 
Where can I find the skill sheets?
Click on the cover of the issue you want to teach. The skill sheets for that issue are at the bottom.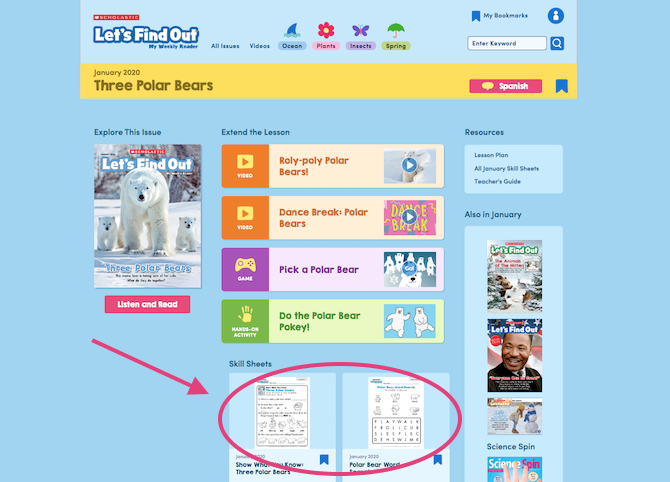 Can I print all of the activity sheets for one month at the same time?
Yes. Look in the upper right-hand corner for "All [ex. January] Skill Sheets"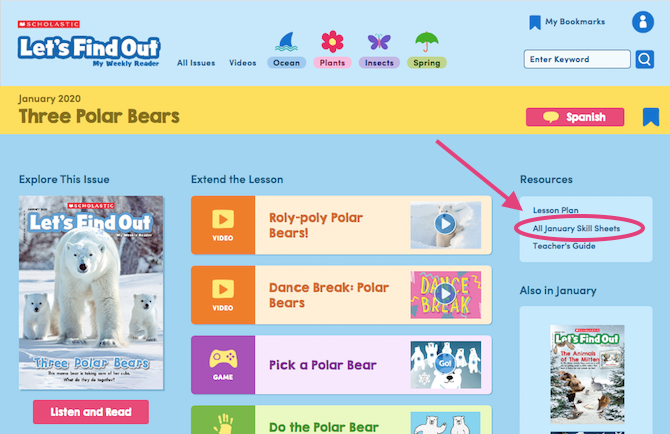 Can I search for activity sheets by skill or topic?
Yes. Type the topic or skill in the search box in the upper right-hand corner. Then "filter by type" on the left side of the page.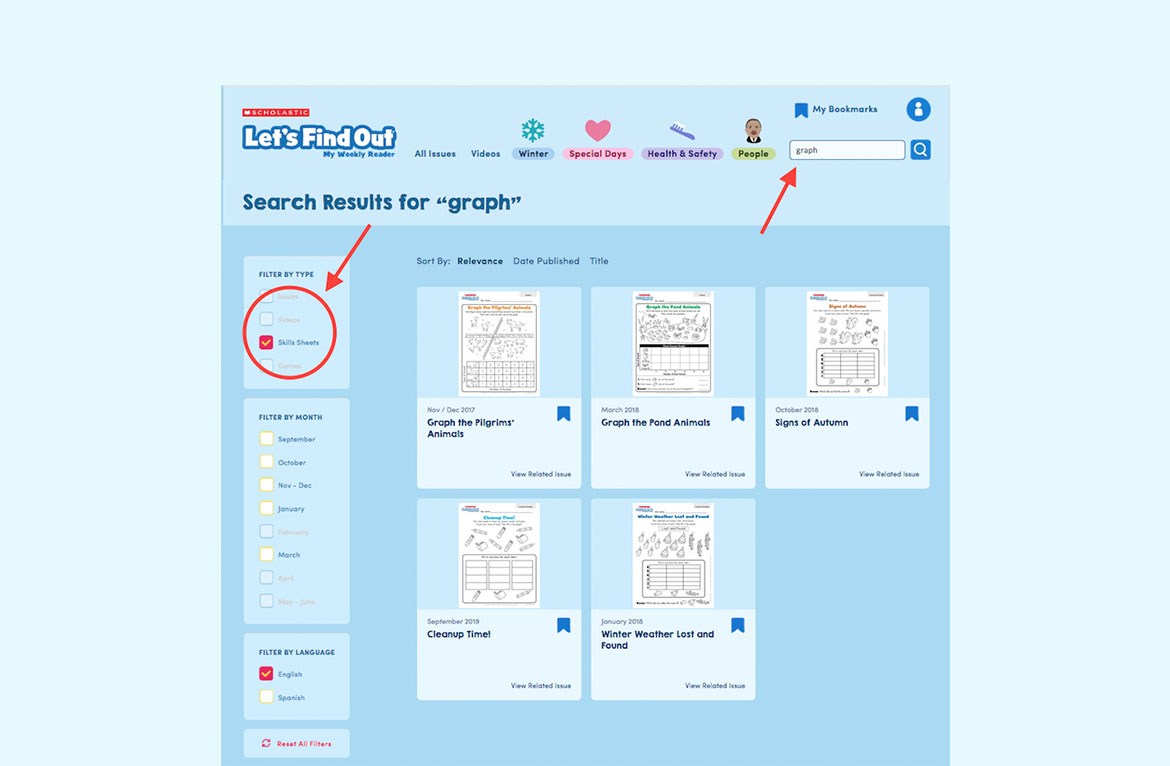 Can my students print the activity pages?
No. When students log in using your Class Password, they do not have access to the teaching guides, standards correlations, or skill sheets.