Using Exit Tickets
Want your students to show their work? Use an exit ticket!
To create an exit ticket, click Issue Exit Ticket in the Resources list on the right side of the issue page.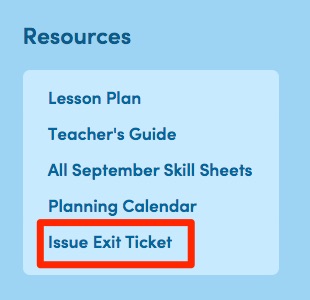 Then click Make a Copy. From there, an exit ticket will pop up as a Google Sheets document. Rename the file, then click Send at the top right of the page. You can send via Google Forms by inputting students' email addresses or you can copy and paste the link to send in an email.